Hurry: 2017 BCSL T12, T15 and T8 Registrations Open

​Dues - $400 per team



BCSL : Beaverton Cricket Softball League


Beaverton Cricket Softball League (BCSL) is organized by BCC. This tournament is filled with fun and great round the clock stress buster. All the teams enjoy the spirit of game.



Player Participation:
BCSL encourages players from all community to join the league with restriction of not to entertain nor allow any player that had created harms (physically, verbally or electronically) to the club, management and/or its players until the conflict is resolved.
​

BCSL Rules and Penalty Table

​Penalty Table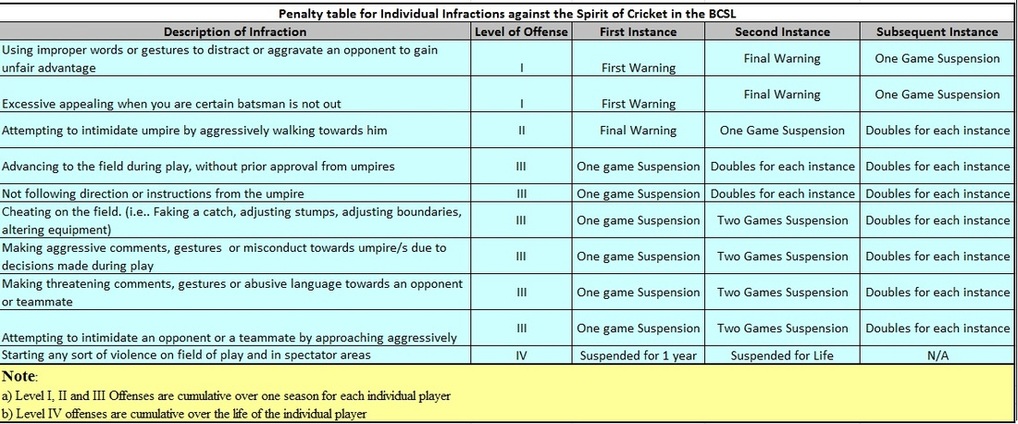 Below are the team names under BCSL league.
Afghan Eagles
Eagles
Elementars
Flaming Swords
Gully Cricketers

Panthers
Raiders United
Warriors United​
---